The ZimaCube is a personal NAS cloud storage solution that aims to securely store and protect your digital content, including photos, videos, and important documents. It offers convenient access from anywhere and safeguards against unexpected data loss.
Introducing ZimaCube, an advanced personal cloud storage solution designed to ensure the safety, organization, and accessibility of your data. With its impressive storage capacity and powerful processor, ZimaCube caters to the needs of both casual users and professionals with demanding storage requirements.
With an expansive storage capacity of up to 164 terabytes, ZimaCube provides ample space for even the largest collections of digital assets. Its unique 6+1 bay design allows for a combination of six hard disk drives (HDDs) and four solid-state drives (SSDs), offering the best of both worlds in terms of storage size and performance.
Early bird pledges for the ZimaCube project start at approximately $499 or £400, depending on current exchange rates. The core of ZimaCube is powered by a 12th Gen Intel Core i5 processor, ensuring efficient management of your data. This processor is especially beneficial for tasks such as video editing, which require substantial computing power. ZimaCube also offers cutting-edge connectivity options like Thunderbolt 4 and 2.5GbE networking ports, enabling rapid data transfer and seamless workflow.
NAS Personal cloud storage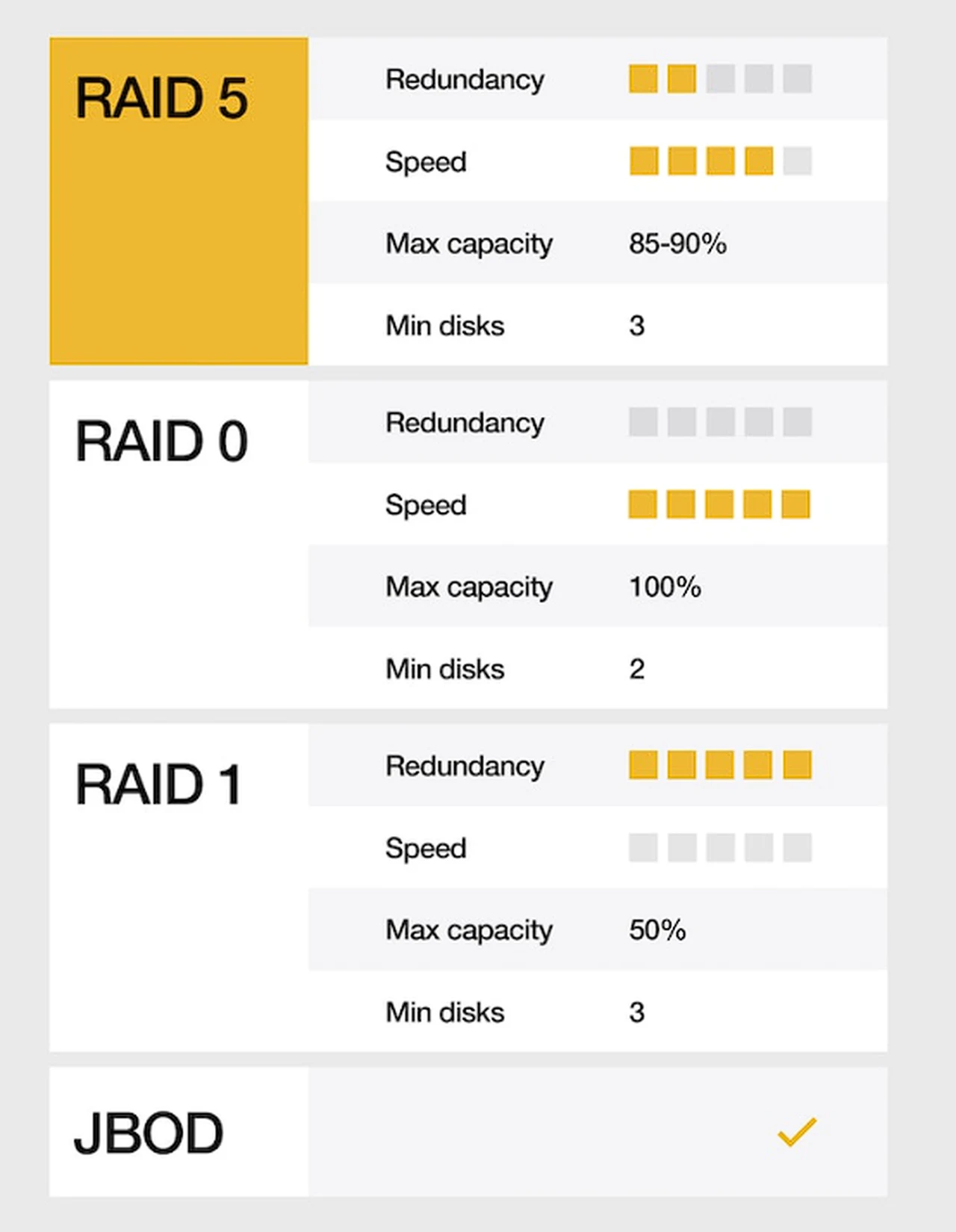 ZimaCube is not just about immediate needs; it's designed for future growth. The PCIe Gen4 slots allow for scalability and enhanced performance as your storage demands increase. Combined with fast data transfer options, ZimaCube is a storage solution that adapts to your evolving needs.
To ensure data protection, ZimaCube offers various RAID configurations, including RAID 0, RAID 1, RAID 5, and JBOD. Additionally, SSD caching provides an extra layer of data security and redundancy. These RAID options guarantee peace of mind against drive failures and offer a recovery path in case of unforeseen incidents.
If the ZimaCube funding campaign reaches its goal and the project progresses smoothly, worldwide shipping is projected to commence around March 2024. For more information about the ZimaCube personal cloud storage project, watch the promotional video below.
Thunderbolt 4
ZimaCube is designed to seamlessly work with both Windows and macOS, ensuring compatibility with a wide range of devices and user preferences. The ZimaCube File Synchronization (ZSync) feature simplifies data synchronization across all your devices, ensuring you always have the latest versions of your files, regardless of your location.
The system also includes an automated backup feature, essential for collaborative teams or individuals who prioritize data safety. This feature ensures consistent backups without any manual intervention. Moreover, ZimaCube's energy-efficient design benefits both the environment and your wallet.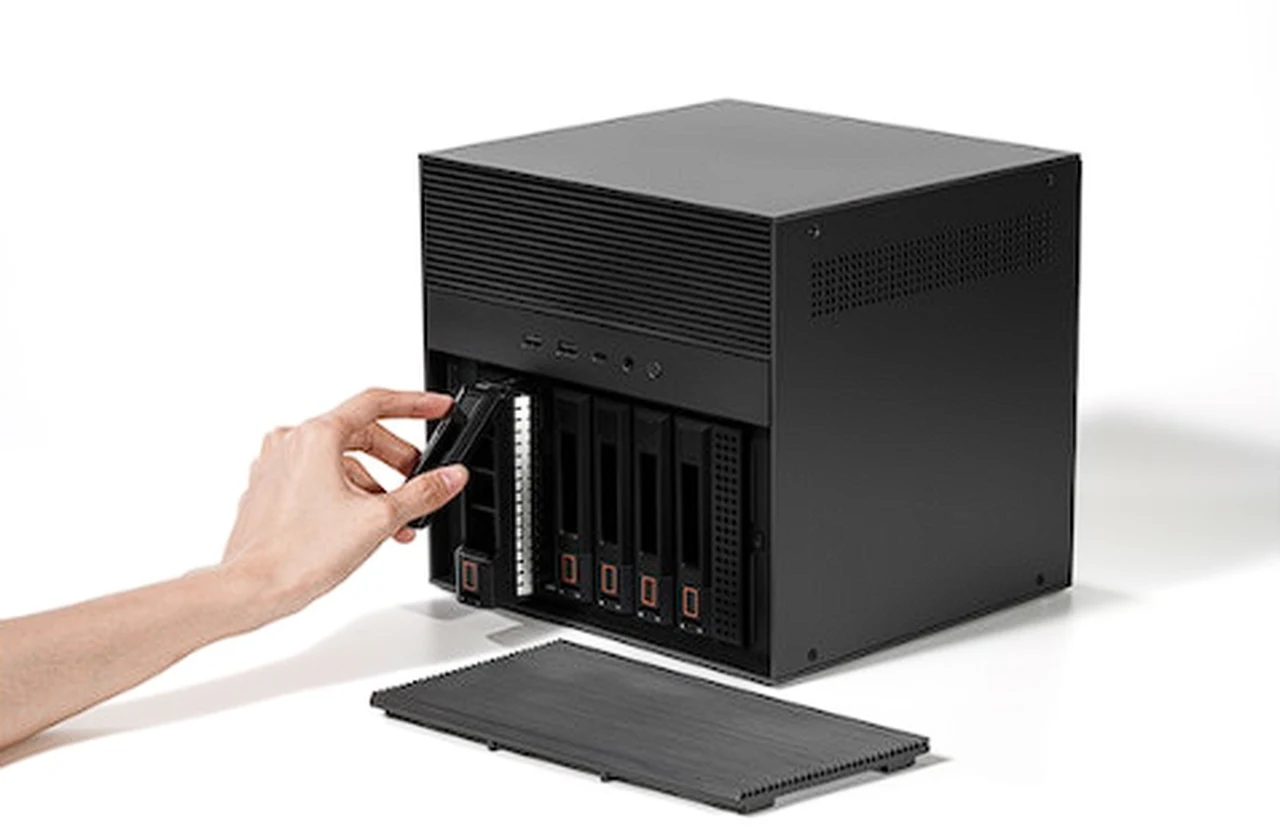 For professionals, such as video editors, who rely on resource-intensive applications, ZimaCube offers robust application support. Its extensive storage capacity, powerful processor, and advanced connectivity enable seamless handling of complex software. This makes ZimaCube an ideal choice for content creators and multimedia experts who require a reliable storage solution that can keep up with their workload.
ZimaCube goes beyond being a mere storage device; it's a comprehensive personal cloud solution that caters to the critical needs of secure file management, large-scale data storage, and efficient file access. Whether you're a professional seeking a system to support high-end applications or an individual in need of a dependable backup solution, ZimaCube delivers the performance, capacity, and security required to manage your digital life with confidence. With ZimaCube, your data is not just stored—it's protected, accessible, and prepared to grow alongside you into the future.
For a complete list of available pledges, stretch goals, additional media, and more features for this personal cloud storage system, visit the official ZimaCube crowdfunding campaign page through the link below.
Source: Kickstarter
Disclaimer: Participating in Kickstarter campaigns involves inherent risks. While many projects successfully meet their goals, others may fail to deliver due to numerous challenges. Always conduct thorough research and exercise caution when pledging your hard-earned money.