The OpenRock S earbuds are equipped with TubeBass Technology, an innovative feature that enhances bass frequencies, providing deep and resonant tones for an immersive music experience. With 16.2 mm dynamic drivers, these earbuds create a rich soundstage that motivates you with every beat. Crystal clear sound is ensured with fine-tuned drivers, delivering every detail from the lowest bass to the highest treble, even during intense workouts or fast movements.
Advanced Sports Earbuds
Designed for maximum comfort during intense workouts, the OpenRock S sports earbuds feature customizable silicone ear hooks that securely fit the unique shape of your ears. These ear hooks prevent slipping or movement, allowing you to fully concentrate on your exercise without any distractions.
The OpenRock S earbuds are built to last with an impressive 19 hours of playback time on a single charge. When used with the included charging case, they can last up to 60 hours. You can enjoy multiple workout sessions without worrying about the battery life of your earbuds. In case of low battery, the quick-charging feature allows you to get an hour of playback with just a 5-minute charge.
To cater to different activities, the OpenRock S sports earbuds come with smart audio algorithms that adjust the sound based on your activity. 'Rock Mode' provides high-energy sound for intense workouts, while 'Relax Mode' offers a calming soundscape for cooldowns. These modes ensure that your music aligns with your energy levels.
Revolutionary Open-Ear Earbuds
The OpenRock S earbuds are also designed for durability with an IPX5 waterproof rating. They are sweat, dust, and moisture resistant, making them suitable for any weather conditions or workout intensity. These earbuds are as tough as you are.
Clear communication is essential during calls or voice commands, and the OpenRock S earbuds excel in this area. Equipped with AI 4-Mic Noise Cancellation and beam-forming technology, they isolate your voice and ensure clear communication, even in noisy environments.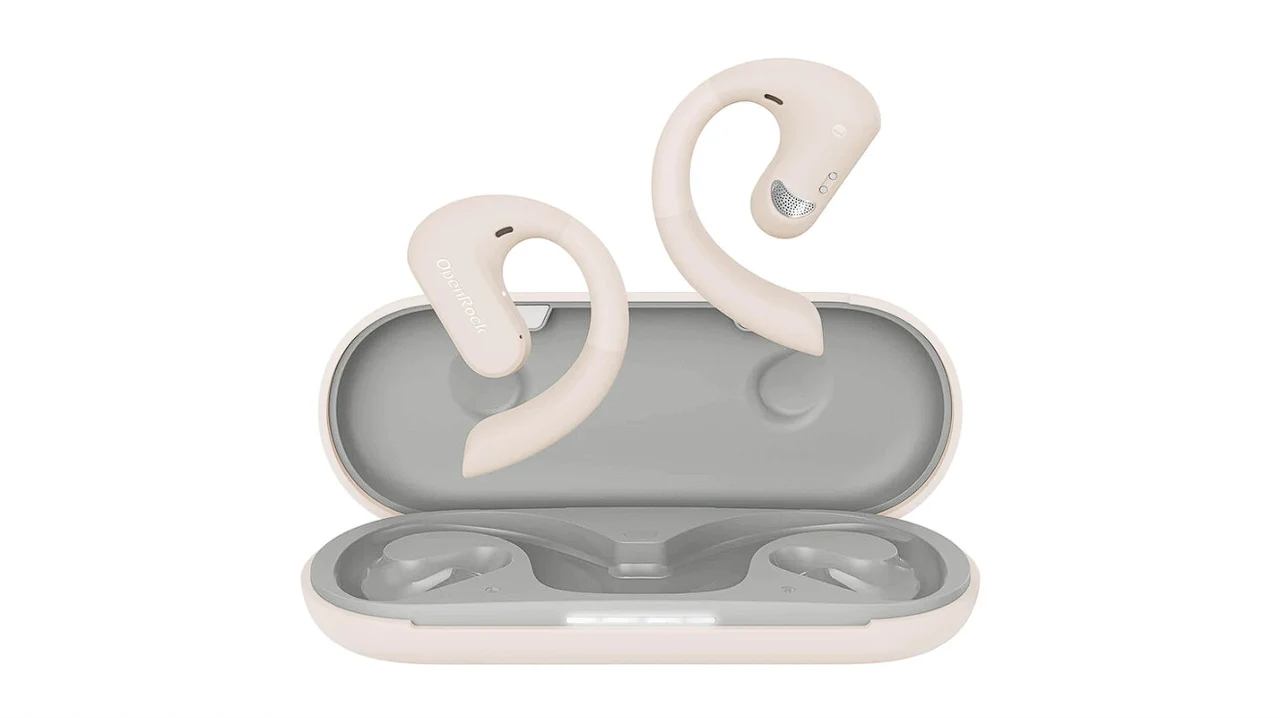 The earbuds utilize the latest Bluetooth 5.3 technology for a stable and efficient wireless connection. Pairing your earbuds is quick and easy, allowing for a seamless audio experience that keeps up with your every move without interruptions.
Available in various stylish colors, the OpenRock S earbuds are not only a technological marvel but also a fashion accessory that complements your active wear. Take advantage of the special promotional discount during the Black Friday Cyber Monday Sale to upgrade your audio gear and match your dynamic lifestyle.
The OpenRock S sports earbuds are designed to transform your workout experience. They enhance your performance, keep you focused, and make every session more enjoyable. Whether you're a seasoned athlete or starting your fitness journey, these earbuds are your reliable companion, delivering sound that moves you and technology that keeps up with your every step. Visit the official website to discover the difference they can make in your routine and help you reach new fitness heights.